Ever wondered which women's haircuts just don't go out of style? Hairdressing expert Naz Zeneldeen picks out his top five timeless cuts:
The Rachel
'The Rachel' is a classic and although this photo might have you say that the style is outdated, the haircut, styled differently, is still one of the most popular haircuts today!
It became a craze in 1994 when Jennifer Aniston's hair was cut by Chris McMillan for Rachel Green's character in the famous TV Show Friends.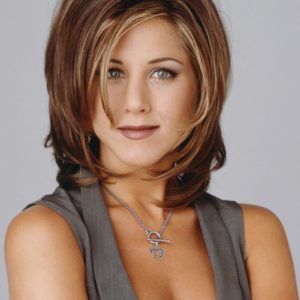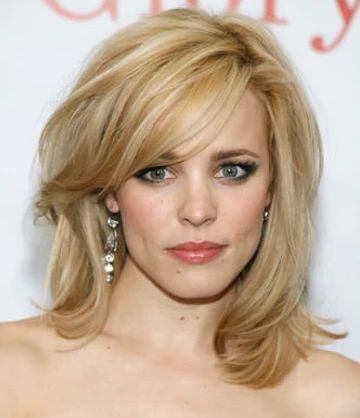 The style is a mid-length cut with many layers. It is super easy to maintain and it works well when you have, little, or no time, to style.
Another fan of this cut is Rachel McAdams (left), she rocks it with a modern twist.
You can wear this cut with curly hair or styled loose waves, like Lucy Hale (right). It is a contemporary look that always gives volume and movement that will turn heads.
---
The Bob
Although 'The Bob' haircut became famous in the 1920's with the flapper girl movement, when somebody says the bob I personally think of Victoria Beckham. It's because the world's media went crazy when she cut her famous bob, and so did my clients – everyone wanted her look.
Apart from looking sleek and stylish, this cut is very easy to style and maintain. There are so many variations nowadays, that you can basically adapt this cut to any style you want.
Full fringe, side fringe, no fringe, layered or not, central or side parting, symmetric or asymmetric this cut will always be very versatile and popular.
You can create a super glam look with hollywood waves like Ashley Benson (below) does, or have a very modern approach like Jamie King (below) by asking your stylist to cut it very blunt and wear it straight, super straight.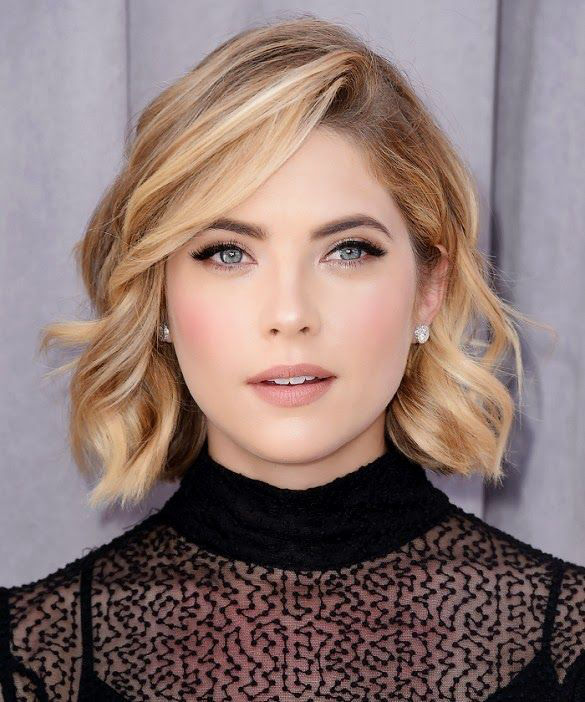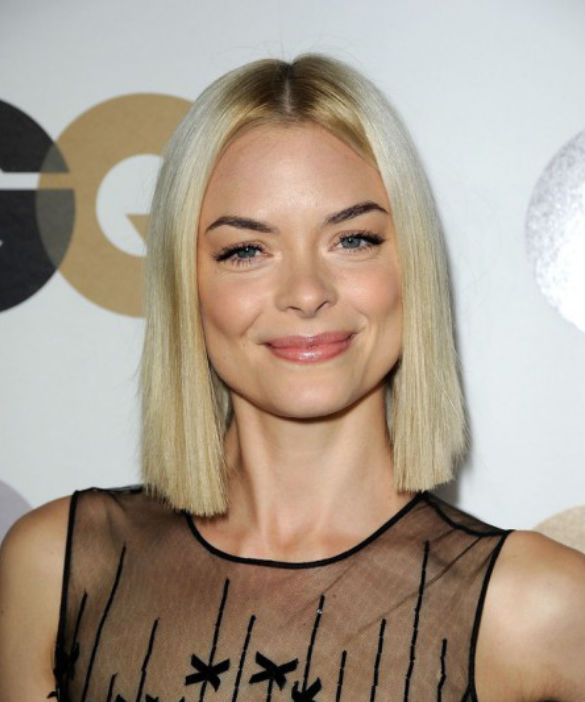 ---
THE LONG LAYERS
'The Long Layers' style is very versatile and has become a favourite of many celebrities and women alike.
This cut helps thick hair look much lighter and fine hair will become thicker and voluminous in this style. I love the way Sarah Jessica Parker (right) rocks this look with her tousled waves.
This style is amazing even if you are trying to achieve a more subtle look, just have it blow dried with some movement like Amanda Seyfried (below left), or very glam like Mila Kunis on the right below.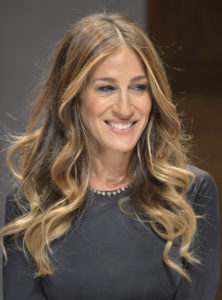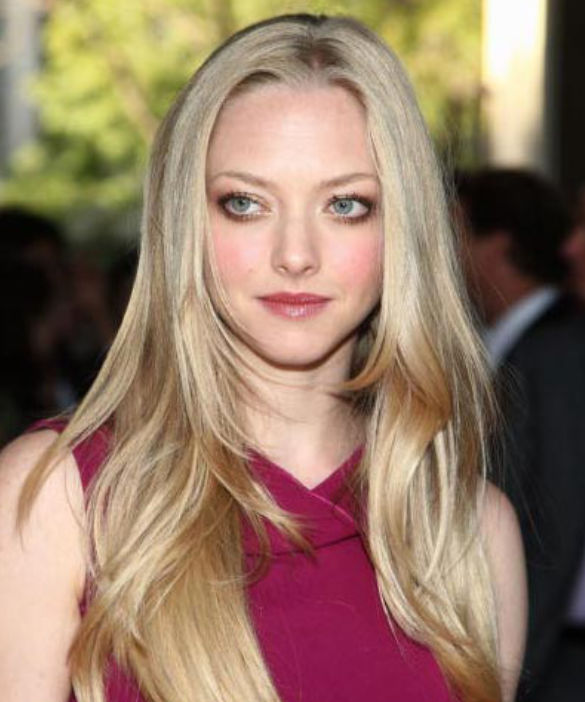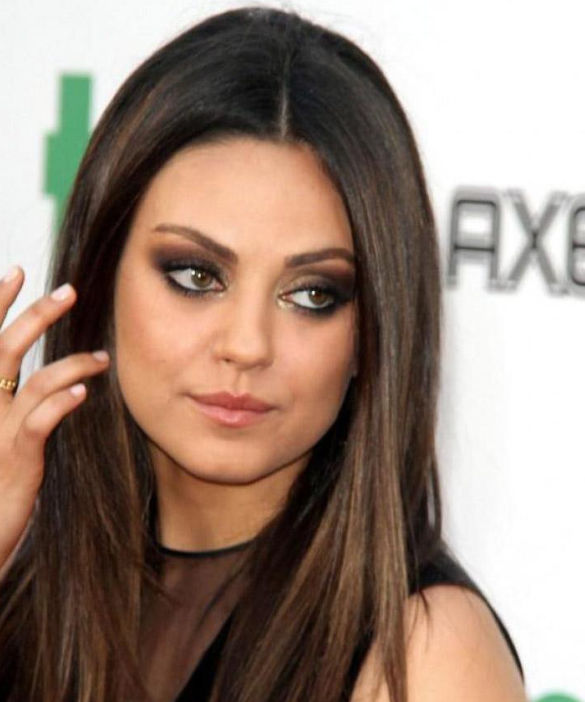 ---
The No-Layers
This style has became very popular in the last couple of years, and for good reason! It gives your hair that fullness that everybody desires. So go blunt with no layers!
Sandra Bullock (right) is mesmerising with this simple but statement look. It's bold and low maintenance but the 'all in one length' cut oozes sleek sophistication.
It looks very tidy and it can be styled in any way you want. It cuts the styling time in almost half, without reducing the impact that you are going to make.
You can rock this style with a straight fringe, like Emma Stone is doing on the left or with a central parting like Kylie Jenner on the right.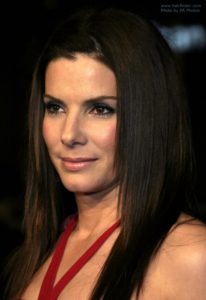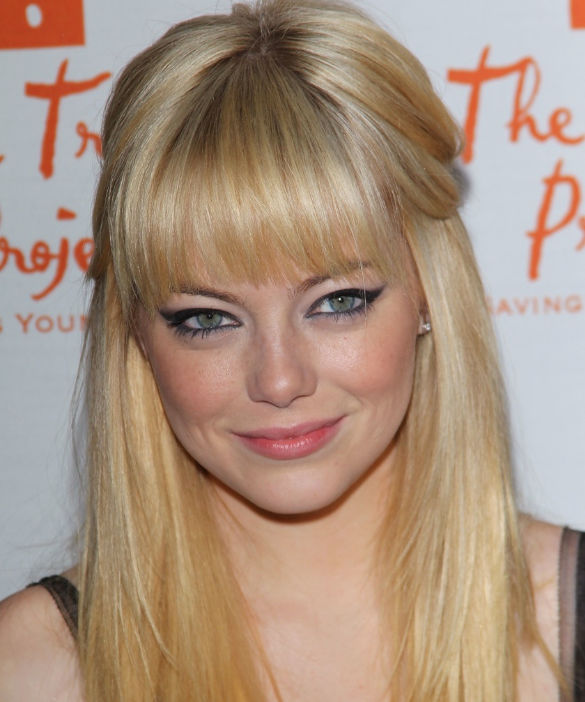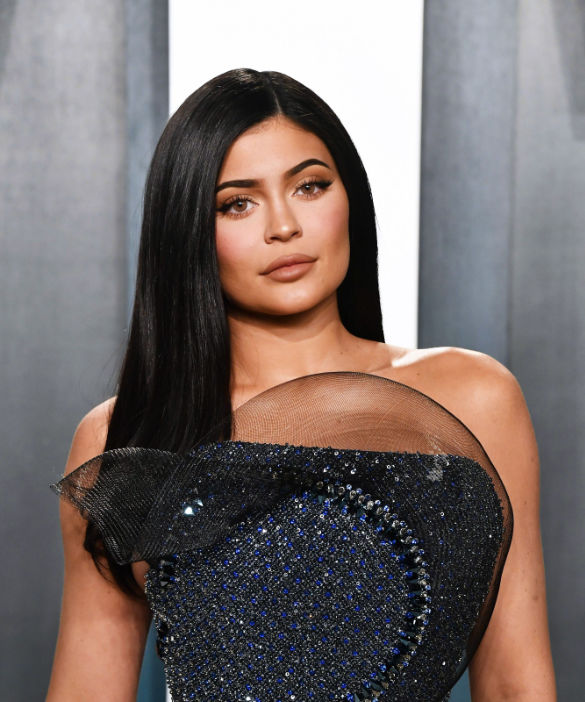 ---
The Pixie
This iconic hairstyle will never go out of style and remains one of the most fashionable haircuts around! The vast majority of celebrities and women everywhere will try this hairstyle at least once in their life.
It's been around since the 1920's and we still have a WOW moment when one of our favourite celebrities appears this cut.
Adopting this style will mean you drastically reduce the time needed for drying and styling, whilst retaining maximum impact.
Frankie Bridge (right) from The Saturdays has been a fan of this cut for most of her singing career, and it has become her signature look.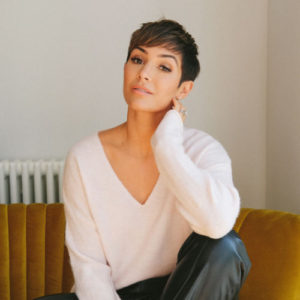 I was a shocked when Jennifer Laurence (below left) cut her stunning tresses, but the result, a tousled pixie, was a breakthrough style for her and everybody applauded the change.
Styling it according to occasion is very easy, and Anne Hathaway (below right) proves that the cut can be proudly be transformed to glam look in a blink.
We say you haven't lived until you tried THE PIXIE so think about it, and if you are bold enough ask your hairdresser for a recommendation of which variation of the style would suit you best.